2019 marks a special year for XIXILI as it celebrates its 15th year anniversary. It has always been the brand's mission to encourage women to embrace their own beauty regardless of size. Offering the most extensive range of bra cup sizes in Malaysia from A65 – I100, XIXILI has been an advocate of empowering women through finding the Perfect FIT. This year, XIXILI is taking a step further to promote and encourage women to embrace their own beauty by bringing plus-size models and a pregnant model onto the stage.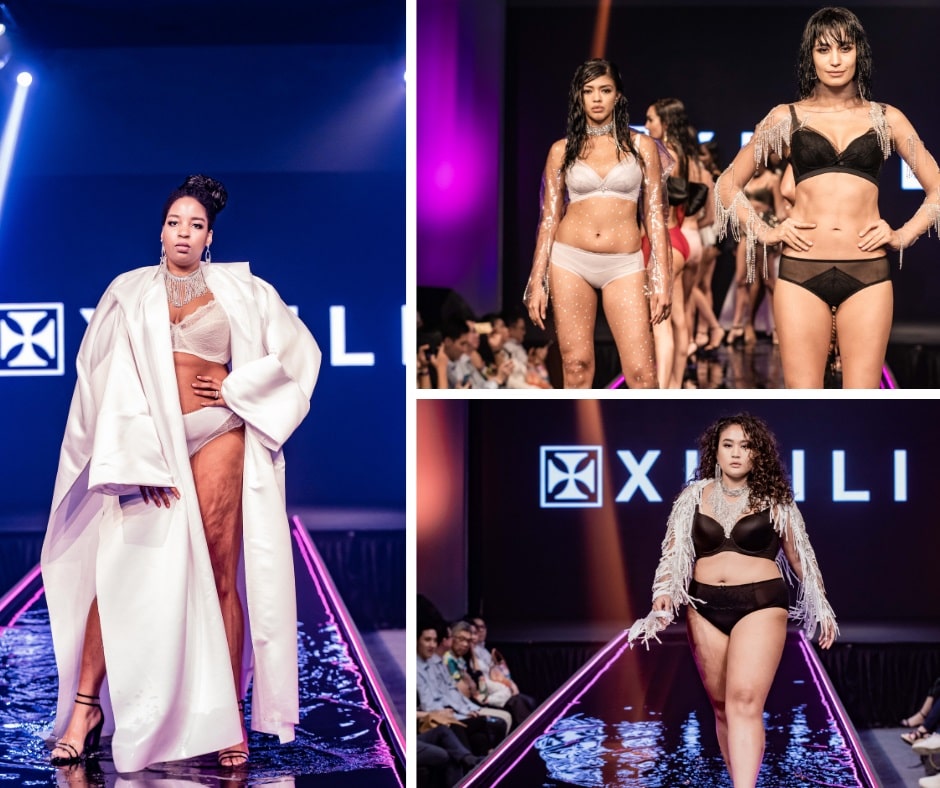 This year's annual lingerie fashion show was held at Quill Convention Centre, Kuala Lumpur where guests were welcomed with refreshments from PichaEats. In line with this year's notion of empowerment, the food was prepared by refugee families who were forced to flee from their home countries. These refugees bring their nations' cuisines, which varies from Iraqi Falafels, Palestinian Hummus to Afghani Dumplings and Syrian sweets, to our shores. Besides the food, the crowd of 500 guests got to bring back a special hand-made door gifts from Lady Ayaz each; a sewing centre operated and teamed by a UNHCR refugee-run women's empowerment organization.

THE INSPIRATION BEHIND AUTUMN WINTER COLLECTIONS
The inspiration of XIXILI's Autumn Winter collection serves as a reminder to all ladies that self love is the key to fulfilment. A reminder to take time off every now and then to reconnect with our inner self. The collections bring us back to appreciating and embracing our body wholeheartedly, and to realise that in time of self-awakening; we'll fall in love with ourselves all over again.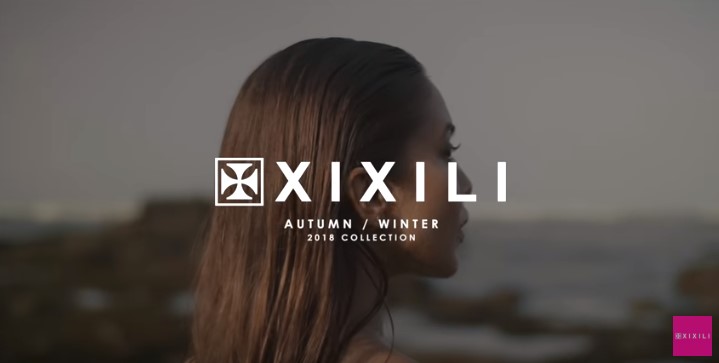 XIXILI FASHION SHOW 2019 – INFINITE FLOW
Themed Infinite Flow, the show featured a stunning water runway stage, a stage built to amplify women's curves through the reflections of the water. All 15 beautiful models breezed through the water runway with unwavering confidence, declaring the beauty of diversity to each audience member. The runway showcased a total of 36 lingerie sets from the Autumn Winter 2018 collections and XIXILI's 2019 latest collections.
Earthy tones take over this season's palette with pops of pastel colours. Each model presented different lingerie fits that were most apt to fit their unique body shape and curves. It was a show of bold statements, fearless attitudes and feisty support for one another.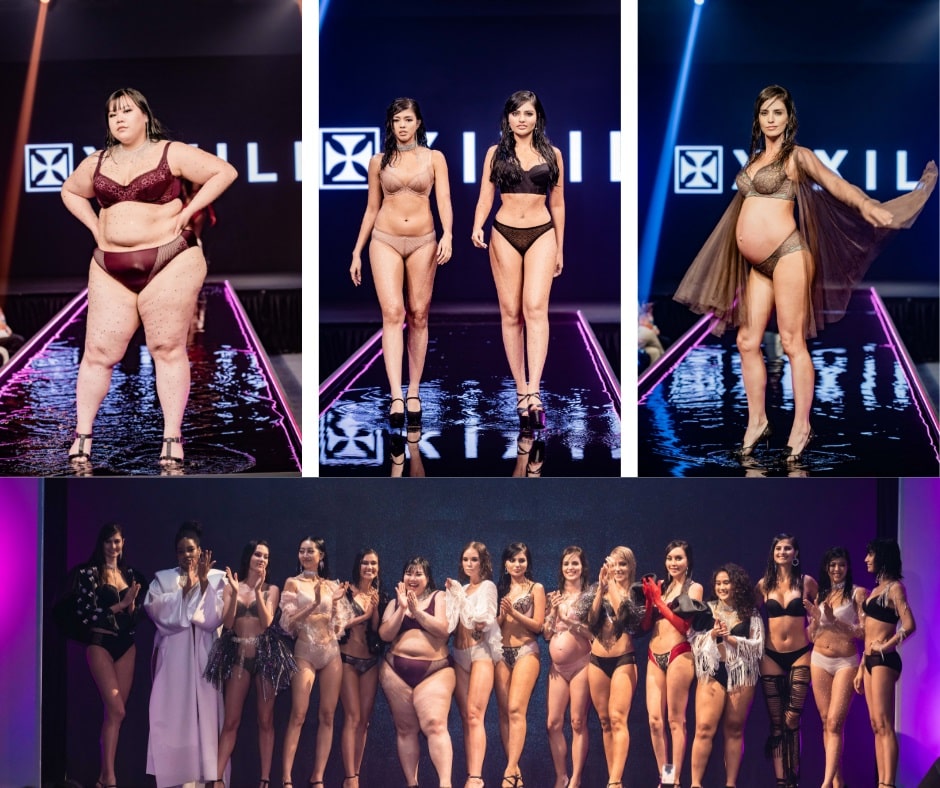 As the door opened, guests took their seats and were greeted by the stunningly composed emcee host, Nadia Heng. Right after the introductions were done, the runway show kicked off. The lively crowd's cheer of support could be heard as they witnessed tall girls, short girls, skinny girls, thick girls, pregnant girls, black girls, white girls and Asian girls proudly sashay down the runway. Emotions soared and moods were uplifted in a heartbeat as everyone connected with the representation gliding down the water runway.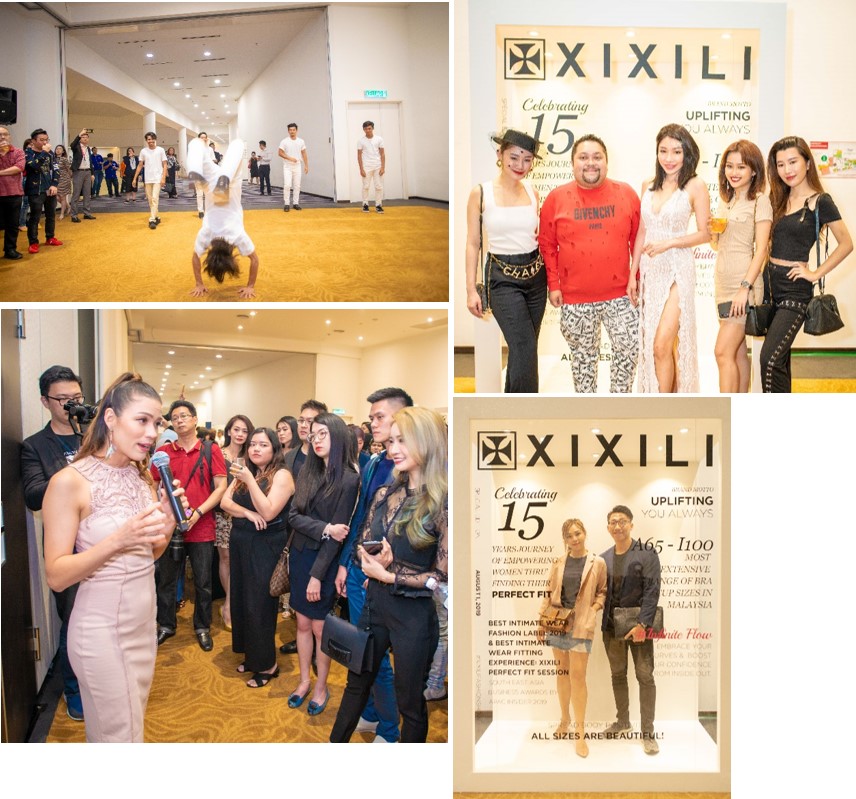 Hair Styling Partner: Number76
The leading Japanese hair salon in Southeast Asia - Number76 Hair Salon has 7 outlets in Malaysia, Singapore and Japan including the latest flagship salon at Tribeca, Jalan Imbi.
The leading Japanese hair salon in Southeast Asia - Number76 Hair Salon has 7 outlets in Malaysia, Singapore and Japan including the latest flagship salon at Tribeca, Jalan Imbi.
Makeup Partner: Shu Uemura
Founded after legendary Japanese make-up artist and beauty pioneer, Shu Uemura was shaped on the holistic philosophy that "beautiful make-up starts with beautiful skin." Shu Uemura uses only the most innovative skincare formulas and breakthrough technologies to reveal every woman's inner beauty. Shu Uemura's extraordinary color profusion, enables every user to become a true artist liberated to freely experiment with infinite make-up expression.